Photos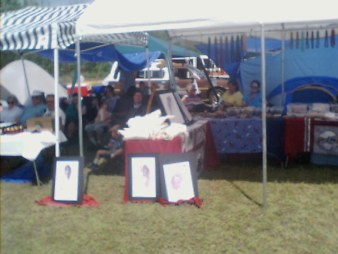 The beading side of our Grannie Red Cloud Woman and friends at our booth.
booth at the 2nd Annual Circle of Friends The pictures in the foreground are by the young lady
Intertribal Powwow.... April 13-15, 2001 mentioned below. The booth next to ours belongs to
our good friends Dan (Smokey)and Celeste (Running
Bear) Winings from West Virginia. Dan harvests honey
made by his bees which collect nectar from TulipPoplars.
We can never get enough of it.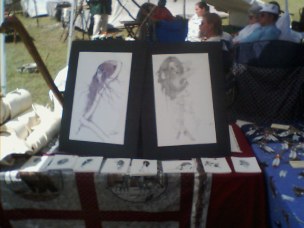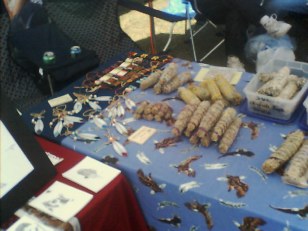 This year we started taking on consignments like Another artist we are featuring is Ebony Jones.
this artwork by Amanda Robison . She is a young She did these stained glass feathers and will have
upcoming artist from Depew, Oklahoma. She will other items for us to displayat a later date. We will
have a website soon which we will provide a link also have a link to her website at a laterdate. Ebony
to as soon as we have it. did a full size piece of Will Rogers and his plane
which is on display at the Will Rogers Airport and a
bust image at the Will Rogers Museum both in
Oklahoma. Unfortunately, Ebony was unable to
provide us with more items at the time due to her
working on another stained glass job.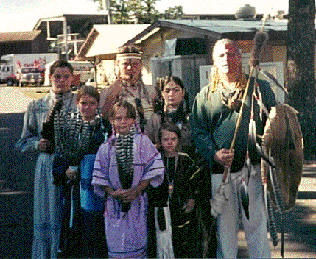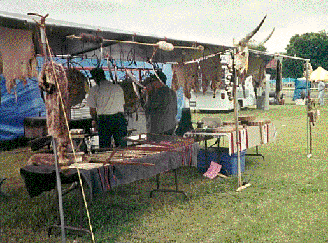 Family ( son - Fire Keeper and daughter - Sweet The booth at the Creek Nation Festival & Rodeo at
Butterfly on back row left hand side) and friends in Okmulgee in June 2000.
native clothing at Fort Smith's 'Olde Fort Days
Rodeo' in June of 2000.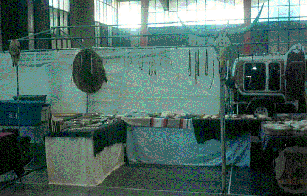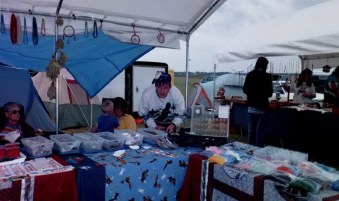 Our booth just before the start of IICOT at the Our booth at Ciricle of Friends Powwow outside of
Expo Building, Tulsa Fair Grounds August 2000. Marianna, Arkansas April 2001. Pictured are
Spiritwalker(center), to left side of picture are friends
and his grandson Screaming Rabbit, and to the right
side of the picture is another vendor and customer.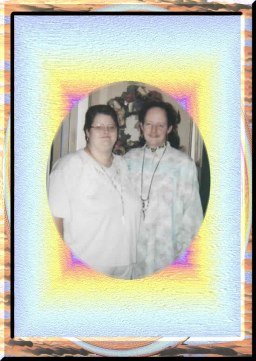 Spirit Hawk and Spiritwalker, lifemates Spiritwalker on the day he was inducted into the Phi
for over 20 years during this walk on our Thetta Kappa honors society at Tulsa Community
Earth Mother. Grandfather Creator has College. His field of study is electrical / electronics
blessed them with each other, their engineering technologies.
children, grandchildren, and many
family / friends.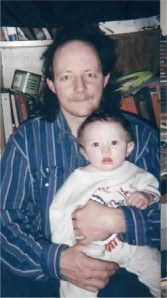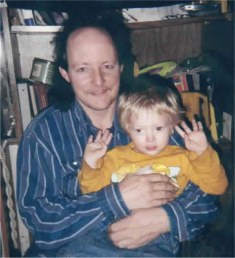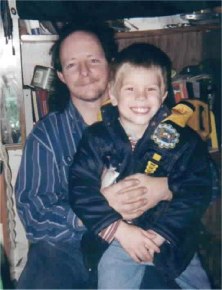 Spiritwalker with grandson, Spiritwalker with grandson, Spiritwalker with grandson,
Raindancer Shy Turtle Screaming Rabbit
These boys are the sons of Fighting Badger and Curious Fox.
Here is our newest addition: Sparrow's Song
She is the daughter of Lone Beaver and Sparrow.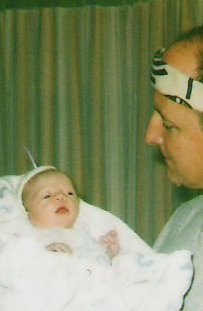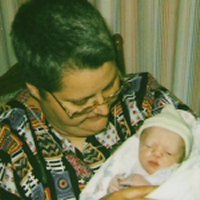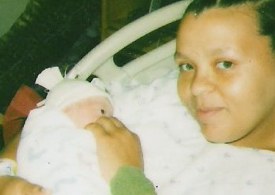 Spiritwalker and Spirit Hawk holding Sparrow with her Song
Sparrow's Song her granddaughter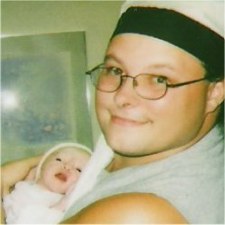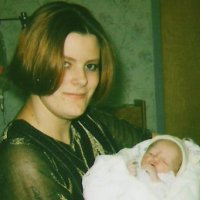 This Beaver is proud of Sweet Butterfly ready
his girl to spoil her niece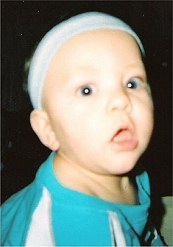 Sparrow's song at 7.5 mos.
Spiritwalker getting tattoed to honor ancestors.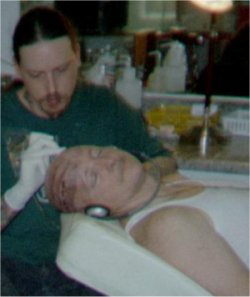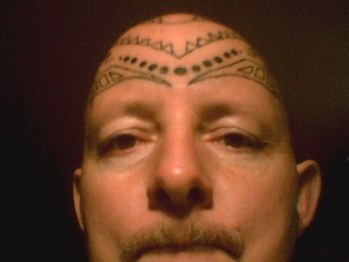 Artist Shane working on Frontal view of head tattoo
SW's left side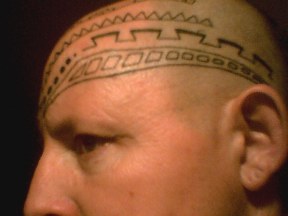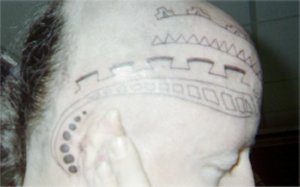 Leftside view Rightside veiw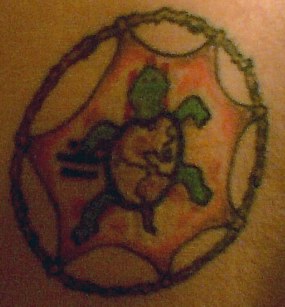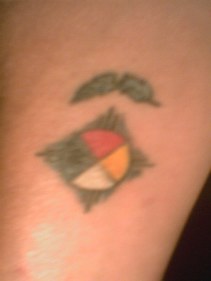 Turtle Sheild with Turtle The Four Directions
Island on the turtle's with a broken feather
shell on left shoulder to remember the broken
the broken promises on
right forearm